The Inly Board of Trustees focuses on the short and long-term health of the School and is dedicated to the following priorities:
Carrying out the stewardship of the School's mission
Ensuring the School's financial stability
Hiring and evaluating the Head of School
Overseeing the Strategic Planning process
Ensuring the Head of School and Administrative Team establish policies, plans and initiatives consistent the School's mission and goals
---
Organization and Governance
Inly School is organized as a 501(c)(3) charitable organization and is exempt from taxes under the laws of the United States and the Commonwealth of Massachusetts. It is governed by a Board of Trustees which is responsible for policy issues and the appointment and review of the Head of School who oversees the operation of the School.
The Board is comprised of up to 21 members, including current and alumni parents and external education experts. These individuals are elected on a staggered basis for three-year terms. The Head of School and Director of Finance and Operations serve as ex-officio, non-voting members.
The Board is split into an Executive Committee, a Committee on Trustees, and two groups whose work concentrates on 'Financial Affairs' and 'Mission and Vision' respectively.
The Financial Affairs group focuses on advancement, master plan, human resources, audit, finance, and investment.
The Mission and Vision group focuses on Strategic Plan initiatives (including innovation, long-term trends, and inclusion).
---
The Board meets monthly and reports annually to the Inly community. They periodically review a strategic plan for the School.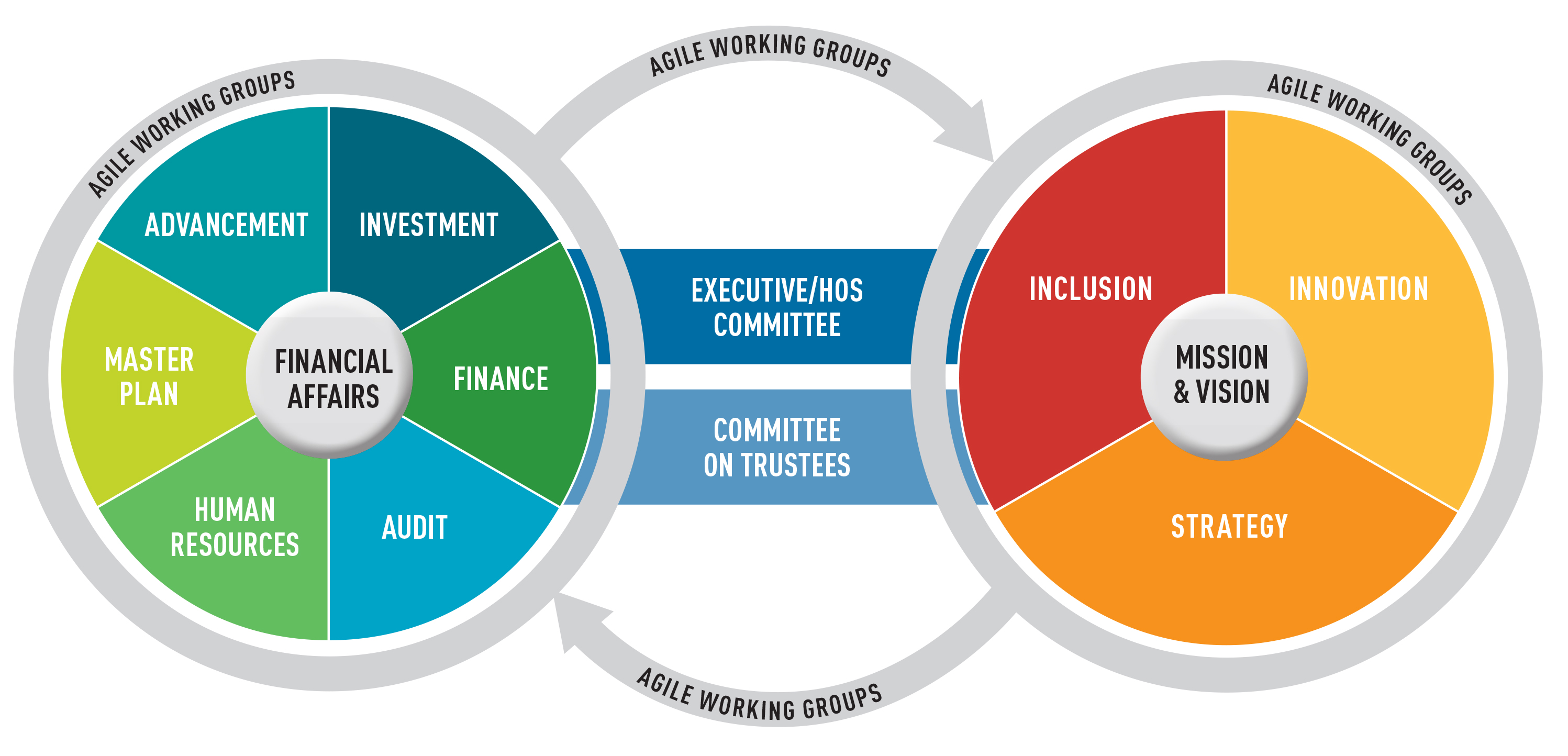 Board Members
President: Stacey Best P'22
Vice President: Elizabeth Feeherry P'26, '29
Treasurer: Charles Haley P'23, '27, '30
Clerk: Conor Cooper P'27, '27, '29
Paul Antico P'11, '14, '16, '21, '24
Davenport Crocker, Jr. P'19, '20
Alvin Delgado P'28, '30
Rick Housley '08
Moira Kelly
Sandy Kronitis-Sipols P'08
Jonathan Mariano P'31, '33, '35
Brijal Padia P'24, '29
Ryan Peña P'23
Mia Antonia Porciatti P'23
Dr. Ingrid Tucker
Lisa Tyrrell P'19, '22