In a quiet neighborhood just south of Boston, Inly School has created a joyful learning community on our thirteen-acre campus.
Colorful, life-sized model cows greet each student with a smile, and our Sunflower Hill gardens, Discovery Trail and Enchanted Woods encourage outdoor exploration and play.

Children thrive in Inly's bright, colorful spaces, purposefully designed to cultivate joy and spark imagination.
da Vinci Studio: a central location which merges technology with imagination, fitted with equipment for robotics, 3D printing, and digital design and video creation.
Artsbarn: home to art, music, performance and our gymnasium.
Library: with collaborative areas and over 10,000 books, the light-filled space is complete with a tree "growing" through its center.
Think Tank: whiteboard tables and walls provide ample surfaces for students to share ideas.
Destination Exploration stations: where students can take a quick break from class work to reinvigorate their imaginations.
Not all learning takes place indoors. Inly's 4-acre Outdoor Classroom is a place where students can explore gardens, walk nature trails and study plants in our Eco Lab. In addition, each Children's House classroom has an outdoor environment that extends students' learning by making connections with nature.
Recess is important too! We know that concentration in the classroom improves with outdoor physical activity, so Inly's three playgrounds, three sports fields, and a child-sized Spartan obstacle course provide ample space for children of all ages to run around and play.
Take a Virtual Tour of Our Spaces:
Toddler House (18 months–3 years)
Children's House (preschool & kindergarten)
Lower Elementary (grades 1–3)
Upper Elementary (grades 4–6)
Middle School (grades 7–8)
Come and discover the magical school on the hill.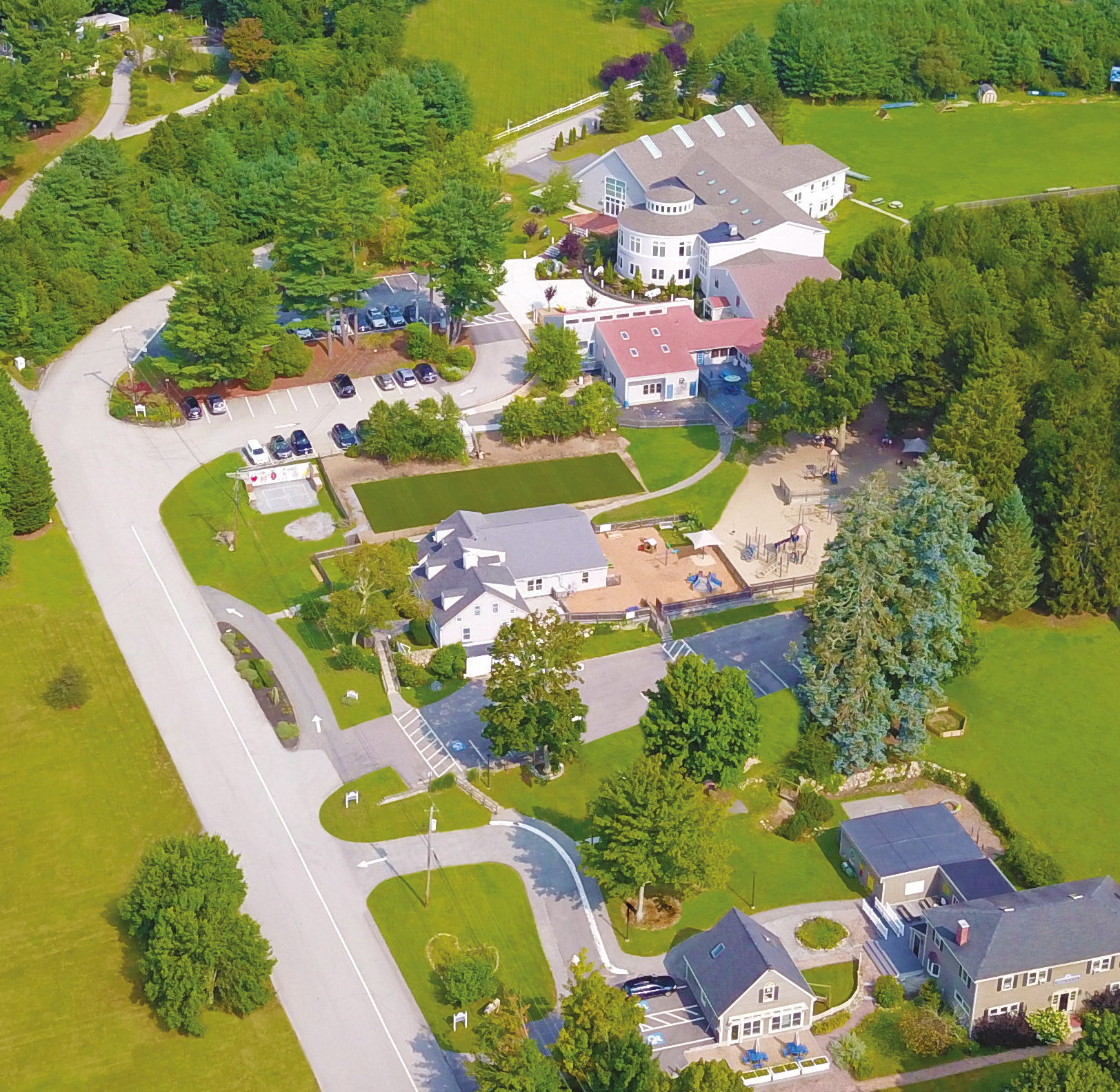 Download a Campus Map Download an Outdoor Map
At Inly, we acknowledge that we are located on the traditional land of the Wampanoag people, past and present, and are committed to deepening our learning of, and connection with, the other nations and people who share a history with this land.
---
Directions to Inly
Inly School is about 45 minutes south of Boston in the scenic South Shore town of Scituate, Massachusetts. We are located at 46 Watch Hill Drive, off Route 123, in Scituate near the Norwell town line.
Traveling south on Route 3 from Boston:
Take Exit 32
Turn left at the end of the ramp onto Route 53
From Route 53 north, travel to the second set of lights
Turn right onto Route 123 east
Travel for approximately 5 miles and turn left onto Watch Hill Drive
Traveling north on Route 3 from Cape Cod:
Take Exit 32
Turn right at the end of the ramp onto Route 53
From Route 53 north, travel to the next set of lights
Turn right onto Route 123 east
Travel for approximately 5 miles and turn left onto Watch Hill Drive
From Route 3A in Scituate:
At the Greenbush roundabout, follow the signs to Route 123 west
Travel for about 1/2 mile and turn right onto Watch Hill Drive